What We Do
The client typically relates, through a telephone, in person, or web based discussion, the general description and operation of the device or product. Skills and experience are used to derive an initial concept for the project, using Solidworks to generate a conceptual 3D model which delineates the operation of the device with its functions defined in a way that can be readily understood by those involved on the client development team. The client can download a 3D viewer which enables the model to be seen and comprehended much the same as it appears in Solidworks.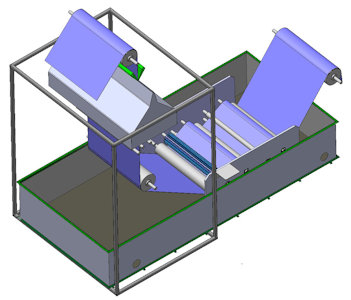 Pharmaceutical Packaging Concept Drawing
If the Concept/Proposal phase of the project goes well, and is approved, then a more detailed engineering layout (solid model) is started, which will develop all the interactive components for the job. Calculations are performed at this time and stress analysis / motion analysis studies may be engaged to verify or optimize a particular structure or mechanism within the design. Design Reviews, where principal/key employees are present, deliberate the pros and cons of the design, discuss the particulars and finalize the design. Recommendations are made at this time for additions or changes in the proposed design, and the layout, (or assembly model) is subsequently modified accordingly. The next phase is detail design ( Dimensional Part Prints), but usually the client decides at this point, whether or not to proceed with final Production Design or to "Design for Prototype."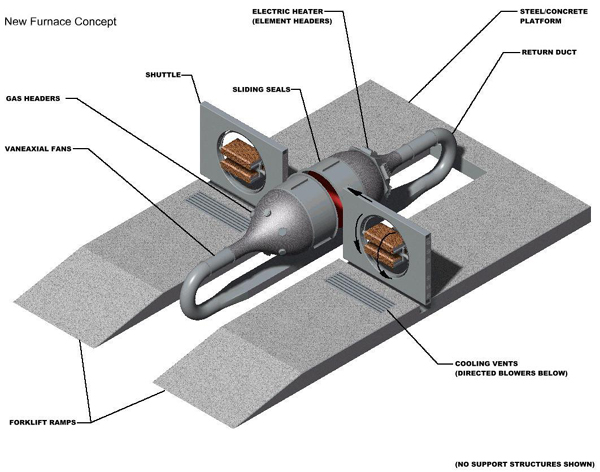 When the assembly model is complete, and has been approved and signed off by client management, the creation of Detailed Drawings begins, and then Assembly Drawings and a Bill of Materials, with complete specifications for all fabricated and purchased components are produced. Normally the Bill of Materials is delivered as an Excel workbook, as is customary in most engineering departments. This process will result in the creation of a Design Package which provides a manufacturer with  everything he needs, to fabricate the parts required to produce a machine, a product, or a tooling package.